Carver Pond, Bridgewater
I walked over to Carver Pond today. Tons of dragonflies and lilly pads. I saw one heron but, it was too far away to get a picture of before it flew away. I'll have to try again another day.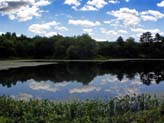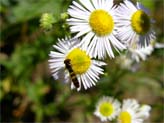 Nothing is better than puffy white clouds on a deep blue backdrop for landscapes. It almost looks fake sometimes.